Established in 1919 with its first store in Basra, Iraq, the Jashanmal Group is a retail and wholesale distribution business whose retail operations span over 150 stores in the Gulf region as of 2021.
With the Basra store's success, founder Rao Sahib Jashanmal was encouraged by British officials to expand to Kuwait in 1934. As the business grew rapidly, soon Rao Sahib's sons—Naraindas, Atma, Hiro and later Mohan—took over and expanded into other parts of the Gulf region. The Jashanmal Group followed the trail of oil discovery in the Gulf and started operations in Bahrain, Dubai and then Abu Dhabi. Having started with a single shop in Iraq, the international business is headquartered in Dubai as of 2021, with offices in Abu Dhabi, Kuwait, Bahrain, Oman, Qatar and India. In 2019, the family business –celebrating 100 years of operations– is overseen by the third and fourth generations of the Jashanmal family, while a professional management team runs day-to-day operations.
UAE, KUWAIT,
BAHRAIN, OMAN, INDIA
Rao Sahib Jashanmal was born in Karachi, now in southern Pakistan, in 1895. At the time, Karachi was part of Britain's Indian colony.
Capitalizing on the decline of the Ottoman Empire in First World War, Britain took control of Iraq in 1917 and British administrators ruled Iraq from India's capital, Delhi. In 1919, 24-year-old Rao Sahib Jashanmal saw the British presence in Iraq as an unmissable entrepreneurial opportunity, so he headed to Basra, Iraq. Together with his brother, he decided to open a retail store that stocked general consumer household items, clothing, stationery, books, and newspapers.
Rao Sahib Jashanmal envisioned a department store that would cater to expatriates working in the oil industry, British military officers and travelers who used Basra as a pitstop when traveling between Britain and Asia or the Gulf region, and Basra's local population. The concept of a convenience retail shop was relatively new in the region. Most goods were still traded and bartered at souks or bazaars. Their first store, Jashanmal Brothers, one of its kind in Basra, proved enormously successful.
Founder Rao Sahib Jashanmal Jhangiani. 1966. Source: Jashanmal family
Late H.H. Sheikh Zayed bin Sultan Al Nahyan with Mohan Jashanmal. 1968. Source: Jashanmal family
Growth and Internationalization
Impressed by the quality of service at the Jashanmal store, Colonel Harold Dickson—one of the top British officials in Basra—approached Rao Sahib Jashanmal to open a department store in Kuwait to serve British and American expat families in the nascent oil industry there.
Rao Sahib Jashanmal, interested in the opportunity for expansion, entered Kuwait, then a British protectorate, in 1934. The Jashanmal family then continued to open a number of new branches in Bahrain and Kuwait for the two following decades. In the early 1950s, His Highness Sheikh Rashid Al Maktoum from the Emirate of Dubai visited Bahrain's marketplace as well as the Jashanmal store and left feeling that Dubai's people would benefit from more modern shopping facilities. So, he invited the Jashanmal brothers to open a store in Dubai. The Dubai store launched in 1954, and another one followed in the Emirate of Abu Dhabi in 1964.
Only a decade after launching the first branch in Iraq, Rao Sahib Jashanmal asked his eldest son, Naraindas Jashanmal, to help him run the growing business.
Gradually, all Rao Sahib's sons became involved in the family business and played an instrumental role in the business expansion as each son ran the operations in a different country independently. The presence of a family member in each country helped to consolidate the group's brand and strengthen its business operations as each branch required its unique governance style. This was reflected to the outside world in the company's new name: Jashanmal and Sons. As of 2020, the third and fourth generations of the Jashanmal family spearhead operations at the Jashanmal Group. They note that three marked characteristics endure: the founder's robust ethical framework, the values he placed on adapting to and embracing different cultures, and his honest interest in the betterment of societies.
Rao Sahib Jashanmal with family. 1958. Source: Jashanmal family
After migrating to Iraq from India in 1919, Rao Sahib Jashanmal and his family managed to geographically diversify their operations.  Three decades later, they succeeded at opening branches in various capital cities across the Gulf region.
First Jashanmal Store: Kuwait
First Jashanmal store (Jashanmal & Sons) in Safat Square, Kuwait City, Kuwait. Undated. Source: Bahrain TV.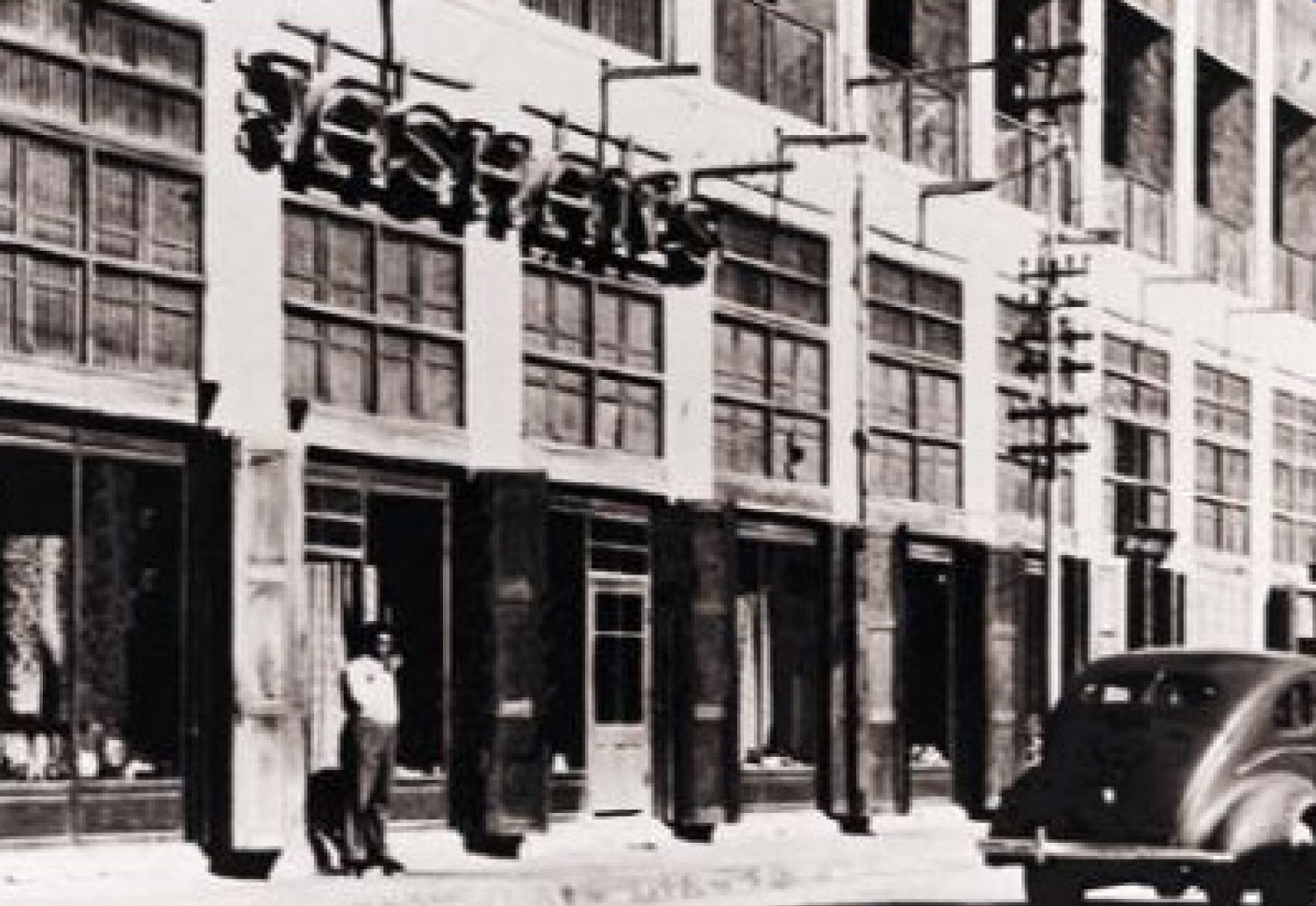 First Jashanmal Store: Bahrain
First Jashanmal Store. Manama, Bahrain. Source: Dubaiasitusedtobe.net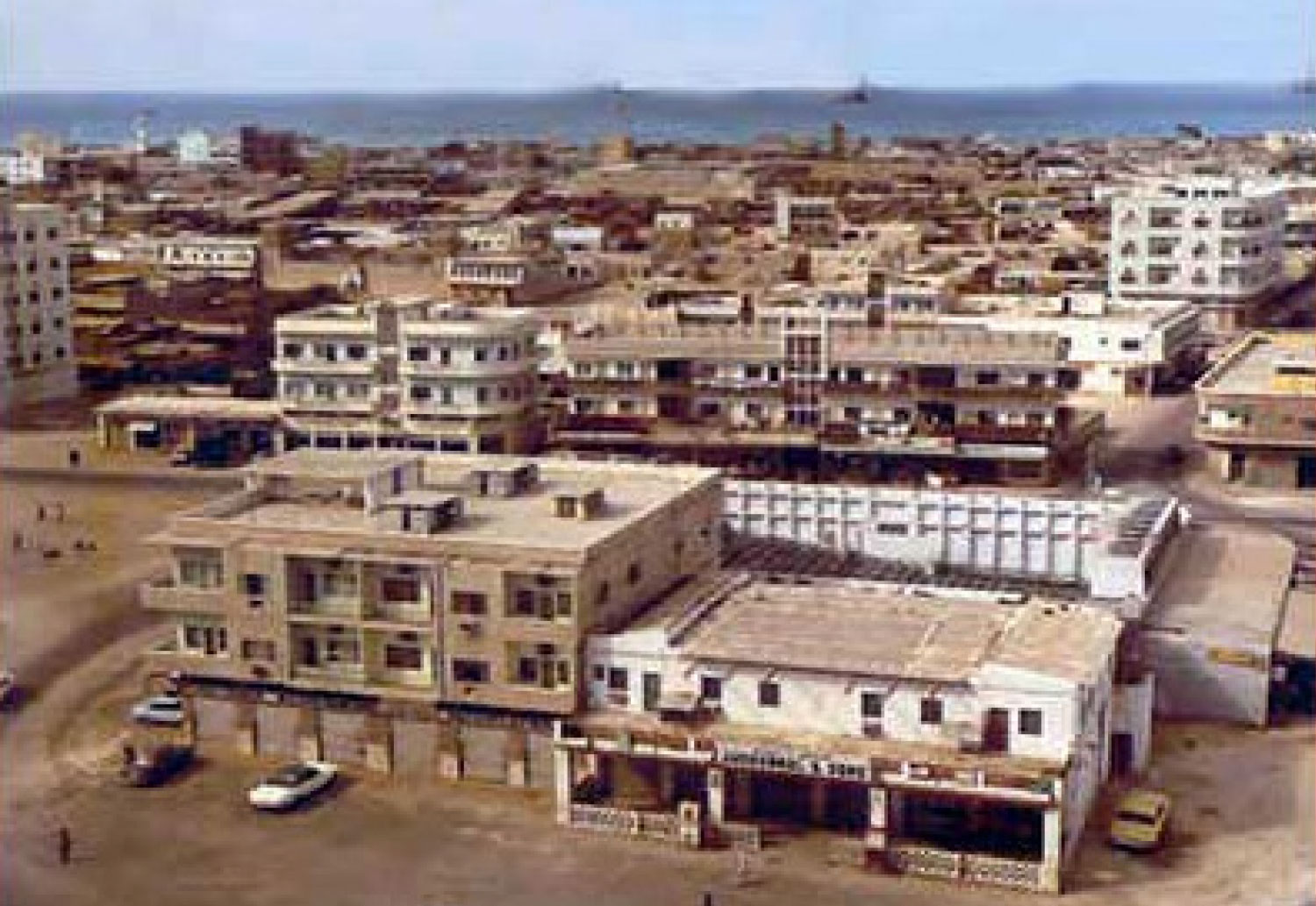 First Jashanmal Store: Dubai
First Jashanmal store (Jashanmal & Sons) in Dubai, United Arab Emirates. 1956. Source: Dubai Dpt of Tourism and Commerce.
Explore the Full Case Study
By submitting, you are providing certain personally identifiable information to NYU Abu Dhabi and Tharawat Family Business Forum. You consent to the collection and use of this information for our internal application and to contact you for future Family Business Histories news and updates. When handling this information, we shall use measures no less protective than those used for our own information. We will not share your personal data with third parties or use it for any other purpose than stated above.